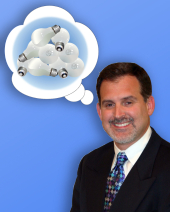 The mind works in so many different ways and perhaps mine even works in even more different ways than most. For some reason I can be somewhere, look at something and all of a sudden start to daydream and see it in a different form or have a different meaning. Some people might call that strange and for some reason I am ok with that.
Since I spend a lot of time at the airport, I love to people watch and check out what is really happening at the airport. What are people doing, reading, what stores are busy, what restaurants are empty… etc.
I also think airports have changed a tremendous amount in the past decade. They have added shopping, restaurants and other businesses that help travelers. Well here are three business ideas that all sort of involve the airport. Your job is easy. Read the concept and let me know your thoughts:
Concept #1
Airport food cart (AFC). This concept is a combination of the little carts that help people around and food. These little carts could drive around the airport (yes slowly) and bring water, food, little accessories to people who are sitting in the terminals. This concept is totally based on convenience and the fact that some people would rather not get some food/drink and sit in the terminal than walk to a store and stand in line. This service might be really good for people traveling alone who don't want to go into the little convenience store with their luggage and knock things down.
What do you think?

Good idea or back to the drawing board?
Concept #2
GPSLuggage – This to me is a no-brainer. More and more people are losing their luggage. This has happened to me three times in the past year and one of the times we were going to a wedding. The concept would be that you would secure something in your luggage that would tell you where it is and you could alert the airline or this is a service that the airline could offer for X amount dollars a bag. With all of the layoffs at the airlines, it has to affect the baggage handlers… meaning that losing your luggage will happen more often in the future.
What do you think?

Good idea or back to the drawing board?
Concept 3
AirportCARE for pets – Instead of dropping your dog/cat off at your neighbor's or a kennel, you now can take your pet to the airport and drop them off at this new service. The service would have flexible hours so you could pick up your pet when you return. For me the time savings from not having to make a separate trip in a different direction to drop off our little dog Boston would make a difference.
What do you think?

Good idea or back to the drawing board?
I look forward to hearing your comments and what you think of these three ideas.