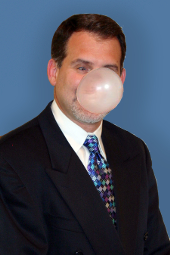 As most of you know, I still play a lot of sports. For me it is a time to relax a little bit and clear my mind from my day job. Last night I played softball and as usual had to make sure I had everything I needed for the game. Cleats, glove, batting glove, bat. Check. Got them all.
I also need to check to see if I have gum…Yes…gum! For me I think I would rather play a game without a glove than without gum. I love chewing gum when I am playing sports. For me it is part of the uniform, part of the game for sure. When I play sports, I really like Super Bubble or Double Bubble. They make nice bubbles and I like the taste.
During the course of a day (not in a meeting) I will chew Wrigley's Big Red. I love the cinnamon taste and Big Red really does it for me.
Here are a few facts you might not known about chewing gum:
Chewing gum aids in appetite control

For some people, chewing gum relieves stress

Chewing gum burns eleven calories an hour

In the early 1900's, William Wrigley Jr. was one of the first to promote the sale of branded goods through advertising. Wrigley's new spearmint gum quickly became a best seller.

Cinnamon, spearmint and peppermint are among the most popular flavors of chewing gum today.

100,000 tons of bubble gum are chewed every year

The average American chews over 300 sticks of gum each year.

Over $2 billion of gum is sold in the United States each year.

Dried chewing gum can be removed from hair using peanut butter
What about you:
Do you chew gum?

What's your favorite flavor?

Does it help you relieve stress?
Interestingly I have always been brand loyal. I think I have been chewing Wrigley's Big Red as far back as I can remember.
I am curious if most people are brand loyal as well.
I look forward to reading your comments.