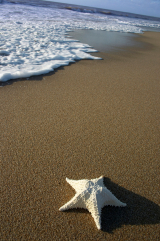 Yes I am a planner! Yes I love to take family vacations at the beach. Well next year will be no different except I need your help with some recommendations on a location. The past few years we have gone to Seaside, Florida with my sisters and their family and rented a home on the water and had a great time. Seaside is a small, beautiful town on the water between Destin and Panama City. We love the location, the sand, ice cream and everything it has to offer. At the end of the trip we were discussing next year's trip and yours truly was given the task of possibly a few different locations.
Here is what we are looking for:
Beach vacation

Rent a house on the beach with a pool

Preferably in the United States

Not sure of the dates–maybe June

Five bedrooms

Ninety minutes from an airport
Initially we were thinking about Hilton Head or San Diego. Now for your job. Where should we go?
If you have a location, I want to hear from you!

If you have a rental office, please send me the link!

If you have a family member who rents out their house, please send me their phone number
I look forward to hearing from you.
P.S. A little incentive: If we choose a location based on your recommendation there will be a gift package from my family to you!