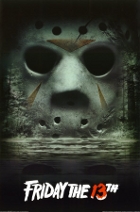 Yes I love to go to the movies or even watch them at home. I really enjoy action movies and a good comedy and frankly I was never a big fan of horror movies for one simple reason…I would always close my eyes when a scary part was happening. I have even been known to scream out or jump out of my seat when there was a really scary part going on.
When I think about horror films a number of them come to mind quickly:
And of course The Shining and The Exorcist–which frankly are two of the scariest movies I have ever watched. I still have trouble watching The Shining and need to make sure that all the lights are on in the house….Stop laughing….It's true!
With Halloween right around the corner, what is your favorite horror movie of all time?

What do you think is the scariest scene you have ever seen?