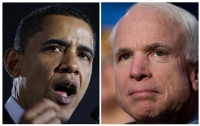 A few weeks ago, I watched the third and final Presidential debate. During the 90 minute discussion, it seemed like both candidates must have said "that just isn't true" a hundred times when the other candidate said something about them. Or if they weren't disputing what the person said they seemed to be shaking their head with a sign of no that's not correct.
Even though this posting has a little bit of a political slant (something I said I would never do), I am wondering why the average person watches the debates. Before you respond, the reason I ask is that frankly I don't know who is lying. Maybe that is too strong of a word–misusing the truth or embellishing or spinning what they did or didn't do. I don't know who voted on this bill or that bill! When I think about it and have this conversation with friends and industry contacts they seem to say the same thing.
Are people watching the debate:
To see the interaction between the two candidates?

For the content?

To see if a candidate really messes up?

To see how the candidates handle themselves under pressure?
I look forward to reading your comments.
P.S. This posting is in no way endorsing either candidate.