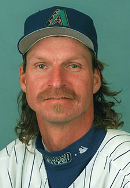 I was reading a story in the sports section the other day and came across a great quote from Dirk Nowitzki of the Dallas Mavericks. During the interview he said, "I think the worst thing that athletes can do is play too long." I thought about it for a little while and said to myself that is a big statement from a big guy!
Let's break this down into a few different buckets. Take 30 seconds and try and think of all the reasons that an athlete would play too long. Here is my list:
Money

Passion for the game

Have nothing else to do

Love the fame

Chasing a record

Love their coach (ok maybe I am reaching)
I think Dirk is right and I started to think of older players in sports. Am I excited about spending a ton of money and seeing Randy Johnson (44), Jamie Moyer (45), Kenny Rogers (43) and Tim Wakefield (41) pitch? Randy Johnson is the only one on the list that will make the hall of fame, and even though I love Tim Wakefield and the Red Sox, I am truly not that excited to see him or the other guys pitch.
In basketball, there are only a handful or two of guys who are over 37. That list includes: Dikembe Mutombo of the Rockers (41), Clifford Robinson (41), Gary Payton (39), Darrell Armstrong (39), Dale Davis (38), and Sam Cassell (38). Frankly I don't think any of those guys excite me but that might not be the question. The real question is who has played too long? Who should have retired when they didn't? Who should have hung up their cleats before they did?
Here are a few names to consider:
Gary Sheffield – because of injuries, Gary is a fraction of himself and should ride off into the sunset

Morten Andersen – he kicked until he was 47. That seems like a very long time to me.

Chris Chelios – Great player, love his energy but he is approaching 47 and he just got injured. Not sure Chris or anyone can compete against guys 20+ years younger in the fierce NHL these days.

Warren Moon – played QB until he was 44. Great player but he had little left to give to the fans and his football team.
I can only imagine that the hardest decision for a pro athlete to make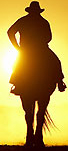 is when to walk away. I would never pretend to know what they are going through, but as a fan we have the right to ask the question since we are paying lots of cash to sit in stadiums.
So I ask you today: which athletes have played too long?
I look forward to reading your comments.