A few weeks ago I was driving to Baylor University to my first S3 (thanks KW & BG for asking me to be part of the program) Board meeting. S3 stands for Sponsorship, Sales and Sports–a fantastic program. Since this was my first trip to Baylor University, I had no idea how to get there or what I would see along the way. Very easy to get there: One road and as far as what you are going to see…let me try and be politically correct about this…. Nothing! Absolutely nothing! The 100 mile trip is filled with open fields and a town (small) every 30 miles.
The reason I am boring you with this story is that on my way back, I noticed a highway sign: "Speed Limit 70 at night 65." I never saw a sign like that. Have you? Because I was alone, bored and couldn't get a radio station the sign gave me reason to pause. What would I do if I was pulled over? What would I say: "How do we define night? Is it when it is dark out? Is it from 6-12pm?" I had trouble answering that question, but since I did think the sign was kind of comical I thought I would share a bunch of signs with you and have you pick your favorite. So here goes: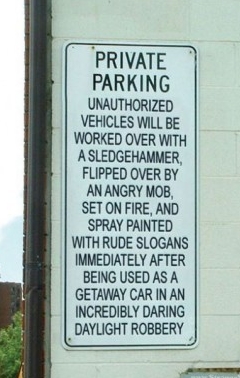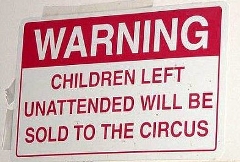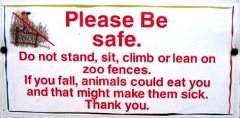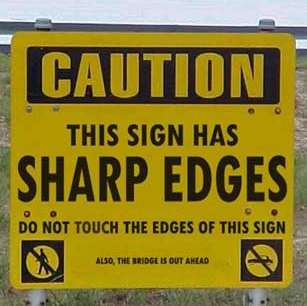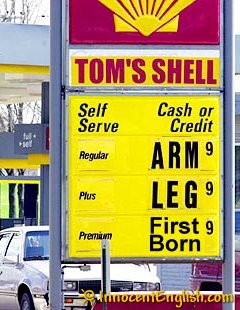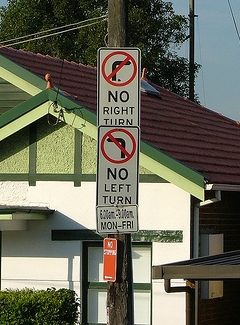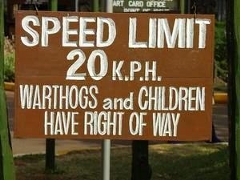 I think all of these are very funny. The private parking sign must have been created from a very angry person! I may have seen the animal sign at the zoo. The sharp edges sign is funny especially since the most important information "Also the bridge is out ahead" is in small print.
My favorite sign is the gas sign which couldn't be any more appropriate these days, and also the "No left turn / no right turn" sign. Very funny.
Which is your favorite?

What is the funniest sign you have ever seen?
I look forward to reading your comments.