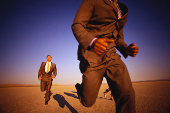 Over the past twenty-nine months, we have had over 350 posts. Some of our most popular ones involve contests. Everyone seems to love a contest. Everyone seems to like a challenge and a little competition–and of course a prize.
Over the past few years our contests have included:
A candy quiz

A quiz about culture from other countries

The Power of Plus or Minus Ten–which was a contest about how well you know Americans

Guess the Academy Awards

Stock picking

Dow Jones
The question is, what contest would you like us to add in 2009? And who knows . . . if we start a contest based on your response, there might be a prize involved.
Also what current contest is your favorite that you would like us to continue?
Happy holidays!
I look forward to reading your comments.