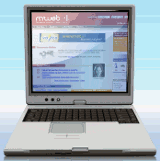 When I get to work in the morning I usually do the same things: I review my calendar to see what my day (or at least what I know about) has in store for me, I review our revenue and current pipeline and I go online. I will see if any of the Boston sports teams played and what the outcome was (most of the time a win!) Also I will visit a few websites–mostly research related. They include:
My goal is to stay up to date with happenings in the industry. Because things are changing so quickly these days, I feel this is critical to my job.
My question is what websites do you visit?

What sites give you the most up to date information about our industry?

What e-newsletters do you subscribe to?
With websites and newsletters popping up everywhere I want to make sure I am as tuned in as I can be and need your help.
I look forward to reading your comments.