Last month I was reading an article that was very sad. The economy has struck again, and more than a dozen Broadway Shows will be closing January 2009. The list includes: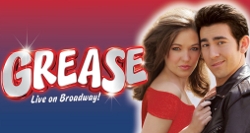 As most of you know I am very hyper. Some would say off the wall. Not sure I would disagree at all. With that said I don't just like to go to Broadway plays I love to go! When I was younger I would love to get dressed up, go to dinner and on to a show. What a night! I love the music, the production, the atmosphere. Going to a show relaxes me, calms me down, allows me the opportunity to sort of forget about life. I remember going to opening night Bring Back Birdie with Donald O'Connor. I enjoyed the show but apparently I was one of the few since it closed the next day! Over the years, I have seen:


The list goes on and on. The question is, what was my favorite? First I had to say I love musicals. I thought Jersey Boys was simply amazing. Loved the music, the simple set, the performers! I also loved Other People's Money which I saw with LK almost twenty years ago. I remember attending a research conference and going to a small off-Broadway venue that was incredible. No surprise that another one of my favorites was A Chorus Line, and I truly loved Miss Saigon. Powerful story and an amazing set.
Do you enjoy going to shows?

What is your favorite?

Do you collect playbills, posters or other memorabilia?
I look forward to reading your comments.