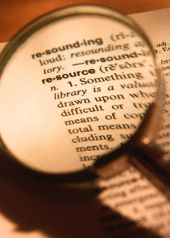 Anyone who has been in one of my presentations has probably heard me say, "You need to BE A RESOURCE! BE A RESOURCE to your clients, prospects, friends in the industry etc."
I am sure this sounds familiar to many.
Over the past few weeks I have been reading a number of interesting reports on what is happening with the economy and with other companies.
In the spirit of BEING A RESOURCE, I thought I would share those reports with you. Rather than posting all of them, I will make them available to anyone who asks. All you need to do is post a comment on the blog as to which reports you want. In return I will email them to you. The only requirement I have, is you read them and post a comment about your thoughts on the report and whether it helps you. Sound fair?
Here are the six FREE available reports:
Trendwatching – Top 15 Trend Questions and Answers November 2008

Marketing Research Association – Research Industry Index (RII) December 2008

Trendwatching – Half a Dozen Consumer Trends for 2008. December 2008

CASRO – Data Collection 2008 survey Results. November 2008

Rockhopper Research – Research Industry Trends 2007 Report – November 2007

The BlogHer/Compass Partners 2008 Social Media Study
I can assure you they all are very interesting. Some of them are specific to the research industry, while others are more general and have value for any business.
Okay, in order for me TO BE A RESOURCE, at least a few people need to request the reports.
Okay, who wants a report?

Once you read it what did you think?

Did it provide value to you?
I look forward to hearing from you.