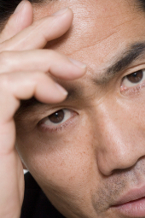 Work is hard these days! Decisions need to be made quickly and correctly! You need to be GREAT on every project for EVERY client! Accounts Receivables are growing for most companies! Exceeding expectations is now the standard!
A few weeks ago my day started (as it does often) with a 6:00am call with Steve Schlesinger. For those of you who don't know Steve, he is President of Schlesinger Associates, the largest qualitative company in the world. He is very bright and most days (unless we are talking about the NY Giants) has a good point of view. During our discussion we spoke about the economy and the current environment and how challenging it is to increase your business these days. How challenging it is to increase or maintain your profit margin. We both came to the conclusion that this is probably the hardest time in our business lives and frankly might be the hardest time of our business lives if you include the next 25 years.
A few hours later I had a conversation with Lance Hoffman from Opinion Access Corp (OAC). OAC is a very large quantitative company. During our discussion it led us to almost the same points that I had earlier with Steve. Together we agreed it was time we embraced the challenge! We were looking forward to rising to the occasion. Frankly anyone and any company could have and should have made money in most of the 80's and 90's but now that isn't the case. The companies that will increase their revenue, increase their margins and keep their clients happy are far and few in between.
Lance and I spoke about it as being the bottom of the 9th and you are down by two runs, bases are loaded and you are up to bat. A double wins you the game, while a strike out…and you go home after losing the game.
What are you going to do?

What decisions are you going to make these days?

How are you going to handle the pressure?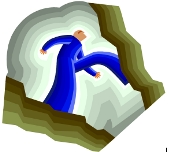 Even though the year just began I am energized, in fact really energized. Â I have taken the economy as a personal challenge and met it head on. By the way, Steve and Lance are the same way. To me this is a real challenge and will test my ability:
As a leader

As a strategist

As a motivator

As a business executive
My hope is that my friends, peers and industry contacts feel the same way Steve, Lance and I do. We are up for the challenge and look forward to coming to work each and every day to move the business forward.
Do you feel the same way?

Care to join the three of us on this journey?

Steve/Lance, anything you want to add?
I look forward to reading your comments and insight.