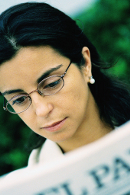 I just read an article that had a prediction for 2010. Frankly it was a painful prediction and one that I hope is wrong. The prediction said that the unemployment rate could reach 9.2% by early next year! Ugh! My heart sank when I read this! When are things going to get better? I know so many people in transition and I can't believe things are going to get much worse than where we are now! One more ugh! Sorry about that.
Since we all know so many people who are in transition I think we should build a list of things that people can do to help a person who is looking for a job.
I will start the list with a few ideas. You need to network, network, network. Most people find the good jobs through industry contacts. You need to do the same thing. Call your friends, email your industry contacts, start to really use social networks like LinkedIn and Spoke. These efforts can really help you and will pay dividends.
The other bit of advice I would say is stay positive! I realize that is hard and sometimes very hard, but stay focused. Stay upbeat! During a phone discussion or a meeting, that can clearly make a difference! Trust me it can.
Ok people, how about some advice for our readers?

If you were looking for a job, what is the first thing you would do?
I know many people will be interested in this information so I hope lots of people respond.