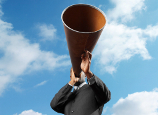 Everyone has heard of July 4, Memorial Day, Christmas, New Year, but have you heard of Brag Day? Well, maybe not because I just invented it. Since this blog now regularly gets over 1,000 visitors per week, I thought I would give people a chance to explain what they do, what services they provide and who is a perfect client. All for the low, low cost of nothing! Use this as a nice and easy way to network. If you do this right it should lead to a few opportunities.
So today is BRAG Day. The only thing I ask is that you try and be a little to the point and not too wordy. Feel free to include:
Cool projects that you may have completed

Where you are located

Something that you offer that no one else does

Links to your site

What separates you from your competition

Associations that you belong to

Things that you are proud of
I look forward to reading your comments and seeing if there is an opportunity for us to work together.