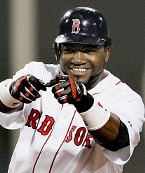 David Ortiz is 33 years old? False. No chance. For the record I love Big Papi and he has been the face of the Boston Redsox for a bunch of years. Yes his bat speed has slowed down and yes it has something to do with his age.
Roy Halladay wins 24 games? True. He is the most dominating pitcher in the American league and is unhittable most nights!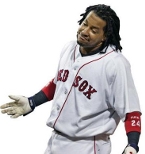 Manny Ramirez' current suspension will keep him out of the Baseball Hall of Fame? False. This is what I read according to the L.A. Times: no trace of hCG was found in Manny Ramirez's urine, but a prescription for the drug is what led to his suspension. HCG is typically taken by steroid users at the end of a cycle. As the Times reports, "MLB officials had begun the process of disciplining Ramirez for a positive drug test when they obtained his medical records that contained a prescription for hCG. At that point he was suspended for 'just cause' based on 'non-analytical evidence' and for which a 'therapeutic use' exemption was available but never requested." "Manny being Manny." And this will not keep him out of the hall of fame. All it does is continue to strengthen his nickname, "Manny being Manny."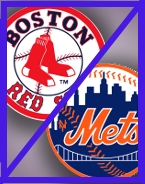 Tampa Bay finishes higher than fourth in the AL East? False. Everything went right for them last year and although they have some good players they will falter and end up behind the Yankees, Redsox and Blue Jays.
The Boston Redsox will meet the NY Mets in the fall classic. True. Exactly 23 years after their 1986 face-off, Redsox will win the World Series in a classic 7 game series.
Now your turn:
Do you agree with me?

What do you think?

Do you have a baseball prediction you would like to share?
I look forward to hearing from you.