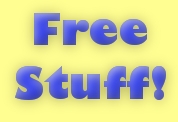 At the end of a Dallas Mavericks victory, ushers are handing out Taco Bueno coupons for a free taco. Last week Oscar Mayer company took out a full page ad in USA Today and gave people an opportunity to go online and get a coupon for a package of Oscar Mayer Jumbo Beef Franks–a give-away worth over $1,000,000. A few months ago Denny's gave away a free Grand Slam breakfast to everyone who was in their store.
The real question is, "Does free work?"
Obviously companies are using this promotion as a springboard to get new customers. The thought behind most of the promotions is that if you try my product you will love it and come back. In most situations the acquisition cost for a new customer could be high and promotion give-aways appear to be an inexpensive and effective way to promote their products.
Again does it work?
For me, sort of. With the three examples I gave, I do keep the Taco Bueno Coupons and actually give them to someone who uses them all the time. The Oscar Mayer Franks promotion I would have signed up for, but because of my travel schedule, I missed the deadline. But I wouldn't have changed the brand I like. The Denny's Grand Slam free breakfast was a hit with me. First of all, the PR value on this promotion alone was off the charts. The lines were out the door and I am sure whatever the cost was the return was ten-fold. Way to go Denny's.
I am sure all of us get coupons in the mail for free products. A recent example for me is I get Tom Thumb (local grocery store) coupons and every few weeks get a number of free products. They are a brand I have never heard of but I will go to the store and look for the brand which is typically called "Select" brand. Even though I won't buy that product moving forward this promotion is very successful. The reason is these products are tough to find which means I am spending more time walking around looking for stuff and because I am an impulse shopper I probably buy $20 worth of extra stuff while I am looking for a free $1.50 can of pasta sauce.
Does free work for you?

Does it change your behavior?

Does it depend on the products?

What promotion does work for you?
I look forward to reading your comments.