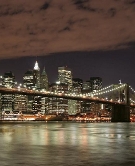 I have been working for over 25 years in the market research industry. During that time my travels have taken me to both cities for industry conferences, training sessions, board meetings, new business development calls, hiring trips and client meetings.
Both cities have a lot to offer:
Great hotels

Cutting edge restaurants

Museums

Sports teams

Great nightlife

Located on the water

International airports

Premier skylines
And plenty more.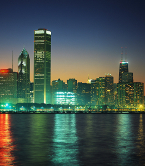 For me one of these cities stands out more than the other. I really like staying at the Chicago Marriott on Michigan Avenue. It is located a few blocks from the water and is in the heart of the Magnificent Mile and one of my favorite hotels. I also like the architecture a little bit better in Chicago and love how Chicago has integrated the water into the city where NY really hasn't made the most out of the waterfront area (of course my opinion). Both cities have all the major sports represented but I do like Wrigley Field the best out of any of the stadiums with Madison Square Garden a close second.
For me my decision is easy. I like Chicago better than New York.
Now your turn:
The question is which city do you like better?

What city would you rather travel to?

What city would you rather go to conduct business?

What hotel do you usually stay at?

Which city are you more comfortable in?

Whicy city would you rather live in?

Have you lived in either city?
I look forward to reading your comments.