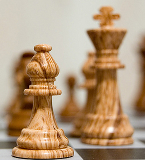 Last week I was on the East Coast and I heard the same thing over and over. It has rained for the entire month of June and I am sick of it. It gave me a little time to pause and think about what people do when it rains, snows or is freezing outside for long periods of time:
Are they going bowling?

Are they seeing a movie?

Are they going out to dinner more?

Are they playing laser tag?

Are they going to an arcade?

Are they playing board games with their kids?

Are they playing cards?

Are they inviting over their friends and having a party?
So the question is what are you doing?
Are you catching up on projects at the house?

Fixing things you should have months ago?

Reading more?

Paying bills on time?
I look forward to reading your comments.