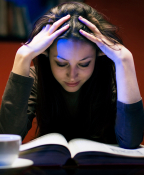 Recently I was forwarded a great article (thanks G.A.) that was an interview with David Novak Chairman, Chief Executive and President of Yum! Brands.
The article discussed some of his business philosophy, bosses, lessons learned and his best interview question.
How do you stay on top of your game? To me I interpret that question to be how do you get better at what you do? How do you know what is happening in your industry? How do you become more relevant with your clients?
I thought this was a great question and one that I have already started using when I interview candidates.
For me I try to get better at something every day. I try and read a number of articles and subscribe to online newsletters that are relevant. I also make it a point to attend industry sessions that give me a chance to hear what experts think about a particular subject and keep in touch with many contacts in the industry to keep my hand on the pulse of the industry.
But now it is your turn to answer the question:
How do you stay on top of your game?
I look forward to reading your comments.