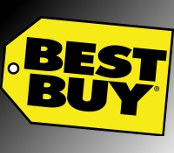 Okay, let me start by saying I shop at Best Buy. Yes I have a Rewards Card and use it often and yes I run (actually sprint) to the store every time I get a Rewards Coupon. I love the store and really enjoy shopping there. As you walk into the store you are always greeted by a greeter who welcomes you. When you are in the checkout line the cashier will always ask "Did you find everything that you were looking for?" Great question–appropriate for sure. I am sure some customers say, "Well actually, I was looking for blank and didn't locate it."
Last week my son wanted me to go to Best Buy and purchase a new DVD movie. As always I walk into the store and the greeter welcomes me and I go in and browse. But this time something different happens: I look around and can't find the DVD. I assume it is coming out next week. So I walk out of the store without buying anything.
Yes a "good-bye" – from the greeter – but nothing else?
I say why is that?
I believe they are missing a great opportunity to engage a customer who just was in their store and didn't buy anything. Why aren't they asking me:
I noticed you didn't buy anything – can I help you find the item you were looking for?

Oh – I know you were looking for this but this item will also accomplish the same thing.
To me, they aren't taking customer service to the next level.
They are missing a great opportunity and frankly they are letting revenue walk right out the front door.
What are your thoughts?
What do you think about what I described?

Are there other stores that do the same thing?

Do any stores stop customers that are leaving empty handed?
I look forward to reading your comments.