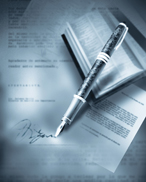 So you need your pool fixed, want to build an addition to your house, or you need a new engine for your 1967 Corvette. Or perhaps you want to put in central air or need your driveway paved. Or what about a need to conduct some market research?
What do all these things have in common?
Yes there is a buyer and a seller. But that's not what I am referring to. All of those things involve a proposal. Someone needs to understand the requirements of the buyer and prepare a proposal. As we all know, preparing a proposal can take a while and in some ways costs money. Yes it is at times mostly labor but it does cost money.
Let me know if this sounds familiar:
You have a great discussion with a client or prospect, you take down all of the specifications and you know in your heart that you could do a great job. You prepare the proposal and include what you think is a fair price. What happens next? You wait, sometimes for weeks, months or longer and you never hear anything. Not one word.
How do you feel?

Do you wonder what happened?

Was the project awarded?

Do you wonder why your company didn't win the business?
I am sure all of us have experienced those feelings and questions.
The question is, what is the responsibility of the person receiving the proposal?
Shouldn't they get back to you in a timely fashion with some feedback?

Do you get back to your vendors when they send you a proposal?

How frustrating is this process in today's economy?

Any ideas on how to make the process better?
I look forward to reading your comments.