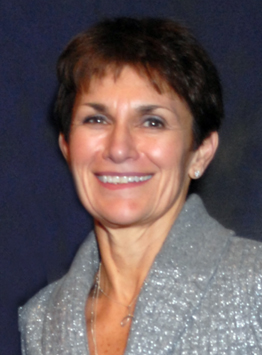 Janet Savoie
Vice President, OSS

I have to travel a lot for work and one of my regular stops is Atlanta. Since I am in Nashville, I can drive it, but because I do not read, write, text, dial, answer emails while driving (Merrill), I prefer to fly so I am not away from work too long during productive hours. The problem is that one airline controls the skies between Nashville and Atlanta and the fares are beyond ridiculous for a 45 minute flight. We are talking about as much as $600-$1000. I always check the fares and to my surprise last time another airline popped up that was just over $200 . . . Kentucky Skies.
I checked them out on the Internet and they seemed okay. I figured it was going to be a small plane and I wasn't disappointed. It was quite an experience, not bad but definitely different. The terminal for this airline was not at the Nashville airport but just outside it in a separate building. The good news was that there was free parking right outside the front door. When I went in I was told to go into an office where I would be checked in. The person checking me in, who turned out to be one of the pilots, asked me to grab my carry on and step on the scale. I was a bit shocked but apparently on small planes they have to balance the weight. The pilot loaded all our bags onto the plane and then we were ready to board. There were no boarding passes or security and when we were ready the pilot called out our seat assignments . . . I was in row 2 on the right. There were only 8 of us on the plane and the pilots were right in front of us . . . no locked cockpit and certainly no flight attendants handing out peanuts and Cokes.
The flight itself was very uneventful. We left on time and landed on time even though it was a cloudy and rainy day. I have to admit looking out the front windows of the plane kind of freaked me out. There was no visibility and we flew in the middle of a big cloud the whole way. Upon arrival at a small terminal outside the Hartsfield airport, the pilots unloaded our bags and drove us in a shuttle to Hartsfield so we could pick up our rental cars. We followed the same procedures for the return flight. This time however it was nighttime and very clear. I hadn't realized how low we were flying. I could see lights on the ground all the way home.
Would I do it again? Not if my kids have anything to do with it. They were horrified. I however might consider it because of the price certainly, but more so because of how much easier it was, how nice all the people were and how calm I was after the first few minutes. I really felt for once I was flying "the friendly skies".
What do you think of my experience?

Have you had a similar experience to mine?

What is the smallest plane you have ever been on?
I look forward to reading your comments.