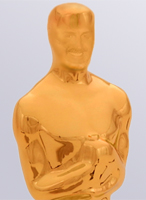 This contest is now closed. Click here to see the winners.

Most of the readers love a quick quiz on a Friday. The Oscars will take place this year on Sunday March 7. As a way to enjoy it a little more, I thought we would have a competition to see who gets the most winners correct. I have all the usual categories and added a few more difficult ones to make it a little more interesting.
Thanks for playing.
P.S. The contest will close Friday, March 5 at 5:00 PM CST.