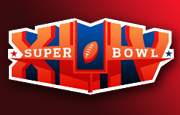 Ok the final stage is set. We now know that the Indianapolis Colts will be playing the New Orleans Saints in the Super Bowl. The question is what will happen?
Will it be an offensive show?

Will Peyton Manning and Drew Brees each throw for over 300 yards?

Does Reggie Bush fumble or score 3 touchdowns?

Does Colston have a big day?

Does either defense step up to the plate and stop anyone?

Who do you think will be the MVP?

Who wins the game?
Ok, readers. I have obviously asked a lot of questions. Here is what I think will happen: Both offense units come out on fire. They score early and often and I could see the first quarter ending with a total of 21 points. At the end of the day the Colts win 35-31 in a great game! The MVP will be the QB of course. Mr. Manning will throw for over 375 yards.
Ok your turn. What do you think will happen in the big game?
I look forward to reading your predictions.