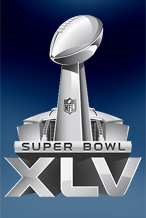 In less than 350 days the 2011 Super Bowl will be played in Dallas, Texas. Less than 20 miles from where I live is Cowboy Stadium and home of a special event.
Time to get creative, think out of the box and plan the halftime show.
As you are thinking of acts, here are a few things to remember: the audience is global and covers all age groups. So whatever you do really needs to appeal to everyone. Since Dallas does things big, MONEY is NO object. You have an unlimited budget.
As you are trying to Sfigure out who you might want, here is a list of the last 11 super bowls halftime shows:
2010
Sun Life Stadium,
Miami Gardens
The Who
2009
Raymond James Stadium,
Tampa
Bruce Springsteen and the E Street Band
2008
University of Phoenix Stadium,
Glendale
Tom Petty & the Heartbreakers
2007
Dolphin Stadium,
Miami
Prince, Florida A&M University Marching 100 Band
2006
Ford Field,
Detroit
The Rolling Stones
2005
ALLTEL Stadium,
Jacksonville
Paul McCartney
2004
Reliant Stadium,
Houston
Janet Jackson, P. Diddy, Nelly, Kid Rock and Justin Timberlake
2003
Qualcomm Stadium,
San Diego
Shania Twain, No Doubt, Sting
2002
Superdome,
New Orleans
U2
2001
Raymond James Stadium,
Tampa
Ben Stiller, Adam Sandler, Chris Rock, Aerosmith, 'N Sync, Britney Spears, Mary J. Blige, Nelly
2000
Georgia Dome,
Atlanta
Phil Collins, Christina Aguilera, Enrique Iglesias, Toni Braxton, 80-person choir, Edward James Olmos (narrator)
I will go first. How about Diana Ross and Jon Bon Jovi–a combination of old and young. Great songs that will be played on the radio forever.
What do you think of my choice?

Who is your halftime show for the 2011 Super Bowl?
And who knows since it is in Dallas you never know what kind of surprise I might have up my sleeve for anyone who posts a comment.
I look forward to reading your thoughts.