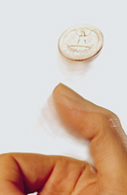 Today's blog is a fun Friday quiz entitled "Would You Rather . . . " Basically you will be given two choices and need to pick one. I realize that you might want to pick neither but since this is just for FUN I am asking you make a choice.
I think you will really enjoy this.
Click here to take the quiz.
I look forward to seeing your answers.
PS – this will take only a minute.