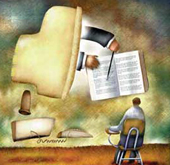 Whenever I go on a trip, I use Dallas Valet. I really like the service. It is reasonably priced and frankly makes my life a little easier. When I returned from a recent trip I said hello to the gentleman who had my car and asked him how he was – his response: "Living and learning!" To me what a great and meaningful response. I paused for a minute and thought, ok what did I learn last week? Here are a few things:
I learned that life is way too short and things can change very quickly. Whether it is someone close to you gets sick or loses their job or whatever it is but recently this learning has really been reinforced.

During one of our internal meetings I learned that not only do we have a solid team, we also really can and are making things happen. I guess I sort of always knew that but I really (for some reason) really noticed it during our officers meetings and looked around the room and saw everyone in a different light than I had in the past.
Ok your turn:
Are you living and learning?

What did you learn last week?
I look forward to your comments.