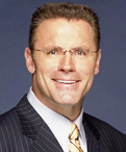 I was watching the remake of the Longest Yard last week that starred Adam Sandler, Burt Reynolds, Michael Irvin and a number of former NFL stars and it got to me thinking about what former NFL players tried to make it on the big screen — in Hollywood. Quickly I came up with a list in no particular order:
Jim Brown
Brian Bosworth
Michael IrvIn
Bubba Smith
Deacon Jones
Alex Karras
Fred Dryer
Howie Long
Brett Favre
Jim Kelly
Dan Marino
Dick Butkus
Funny . . . the list is a little longer than I thought.
Who did I leave out?

Who is your favorite NFL player turned Hollywood star?

Who do you think is the worst actor that came from the NFL?

I wonder if anyone of them won an Academy Award or another award
I look forward to reading your comments.