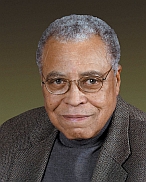 I was reading a very interesting article a few weeks ago that I wanted to share. The article was about the Davie Brown Index (DBI) and talked about a number of things.
Davie Brown Entertainment, a Dallas celebrity research company, conducts online surveys to determine how we feel about celebrities – are they trustworthy, do we like them and would we buy what they're hawking? For each DBI survey, 1,000 Americans from a pool of 4.5 million are asked about a celebrity's eight key marketing attributes. Those results make up an overall DBI rating.
The article listed a number of categories that including overall score, awareness, appeal and endorsement. The one category I would like to focus on and discuss today is trust.
The DBI listed the top ten celebrities that people trust:
James Earl Jones

Morgan Freeman

Pat Summitt

Will Smith

Warren Buffett

Tom Hanks

James Garner

Denzel Washington

Willie Mays

Ron Howard
Interesting list. I decided to pause for a minute and think about the list and who I would include and replace. Here are some of my choices:
I would take off Pat Summitt, Willie Mays, and Will Smith

I would move up Tom Hanks, Denzel Washington & Ron Howard

I would add Robert Redford, Sean Connery and ugh… Derek Jeter.
Ok your turn:
What do you think of the list?

What do you think of my choices?

Are you surprised Oprah WASN'T on the list?

What changes would you make to the list?
I look forward to reading your comments.