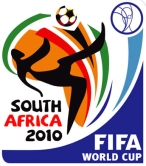 Last week I was catching up on my reading and saw the Sports Illustrated issue that had the caption on the cover "THE BEAUTIFUL GAME, What soccer means to the world." The picture was a number of kids playing soccer on some types of make shift field. I actually liked the picture and the smiles on the kids' faces.
Here is my question. Or actually questions!
But first a statement…
I don't get it!
What am I missing?

I don't like to watch soccer on TV!

I don't like to go to a soccer game!

I don't even like playing soccer!

Again what am I missing?
I have been to the World Cup game with 80,000 fans and I may have been the only one that didn't enjoy the game.
Since most soccer games are low scoring games maybe that has something to do with it. The games are about positioning and defense and frankly I would rather go to a baseball game that was 12-10 or a football game 38-35 as opposed to a shutout.
Can you please help me!
Do you like soccer?

Did you play as a kid?

Do you play as an adult?

Have you been to a World Cup game?

What is beautiful about the game?
I look forward to reading your comments and helping me understand what I am missing.