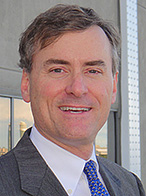 Over the past 25 years I have interviewed hundreds of people. During that time I have been involved in filling more jobs than I could count. One of the most gratifying searches to fill a position recently happened. I had the honor and privilege of being on the MRA CEO search committee along with Merrill Shugoll and co-chairs Colleen Moore-Mezler and Steve Schlesinger.
The process was very thorough. We met some terrific and very qualified candidates.
One of the most impressive candidates was David Almy. I personally enjoyed getting to know him and found David to be professional, articulate, had a great thought process and most important has tremendous PASSION!
Recently I had the chance to spend an hour with David one-on-one and came away more impressed than I was during the interviewing process.
He is a very quick learner, asks the right questions and will make well informed decisions.
A few things the press release won't mention about David:
He was born in Japan

Played baseball as a kid

Loved the Phillies and Dodgers growing up

Loves pecan pie

Collects cars and owns 5 right now

Has a passion for politics, marketing and aviation

Favorite vacation spot is East Hampton

Likes to take pictures
Last week David was announced the new CEO of the MRA and I for one am very excited about his arrival. I hope you get a chance to speak to him and share my excitement!
So how about it – how about a big heartfelt welcome for David!
Any questions you have for David?

Anything you want David to be aware of?

Any events you want to invite David to be part of?

Any comments you want to make?
I know David looks forward to hearing from all of you!