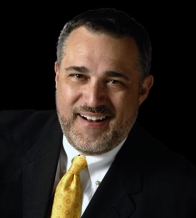 Have you ever gone to a conference and heard a presenter that was very compelling? Had a solid message? And frankly had some really nice takeaways?
Well a few weeks ago that exact thing happened to me. I was at a WOMMA conference and had the privilege of hearing Jeffrey Hayzlett, CMO Eastman Kodak present. During his very engaging presentation he mentioned a few things that I wanted to share.
He said we have created some really good best practices at Kodak around Social Media and Mobile Marketing. And he said all you need to do is contact a guy named Tom and he would send them to you. Well as I was sitting there I emailed Tom and before 10 minutes went by Tom responded with the reports.
WOW talk about great follow up skills! Especially when someone else promises that you will be doing something.
I have reviewed the reports and really believe there are lots of great takeaways.
I would be happy to share them with you. The reports are entitled:
Social Media Tips

Mobile Marketing Tips
All you need to do is post a comment and let me know if you want one or both of the reports.
Look forward to hearing from you.