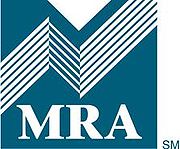 A year ago I remember feeling a little melancholy, a little emotional after the MRA conference in Chicago. Yes the conference was great, networking was fantastic and yes I even found time to get a burger at the Billy Goat tavern. The reason I was a little melancholy was that at the end of the conference I knew I wouldn't be on the national MRA board anymore. After six years of sharing hours and days of board meetings with friends like Colleen Mezler Moore, Jon Last, Ed Sugar, Steve Schlesinger, Amy Shields, Kim Larson, Merrill Shugoll and many, many others I knew that those days were over and it was time for new leadership.
Being on an organizational board and representing the industry is one of the most important positions I have ever held. I always took it very seriously and was honored to represent the membership. Over the years I have been on a number of boards which has included:
A.C.Nielsen Center

American Marketing Association

Baylor University

University of Georgia

University of Texas at Arlington
To me there is nothing like being around total strangers who share a common goal, join together on a board and accomplishing things — it's a wonderful feeling!
What boards have you been on or currently on?

How was/is the experience?

What advice would you give people who are thinking about joining a board?

Was the experience as rewarding as you thought it would be?
I look forward to hearing your comments.