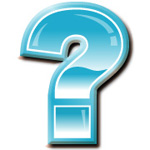 This was sent to me from K.W. and I couldn't wait to share it with the blog readers.
All I want you to do is look at the 7 logos for 5 seconds and then read some interesting information about it and let me know if you noticed it.
I hope you enjoyed looking at these logos.
Thanks for your comments.