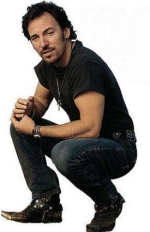 The contest is now closed. You can still take the survey to see how you fare, but there will be no prize. Click here to see the winners and view the correct answers.
I have heard from so many people that they are enjoying a quick Friday quiz that I thought it was time to include one of my favorite musical talents. Mr. Bruce Springsteen or as he is referred to as THE BOSS!
Yes everyone knows where he was born and his love for the Stone Pony in Asbury Park. But how much other information do you know about him and the band?
Well if you take this 12 question multiple choice quiz you will find out!
Good luck – like most of our challenges this quiz will be timed so speed is important as opposed to trying to search the web for the answers.
The contest will end in two weeks on September 24 at 5:00pm CDT. We will post the winners and I am SURE there will be a prize for the winning score/time.