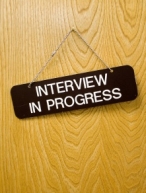 It seems like almost everyone these days is starting to hire again. Looking to add to their team. Obviously everyone wants to hire the right person.
What are you looking for? What experience do they need to have? How many years in the business do they need?
One of the important things for me is can I get a reference from someone I know and trust. That goes a very long way but since I can't get that for everyone here are a few more important skills.
They need to be trainable! No matter how experienced they are they don't know how to do it your company way.

Can they multi-task — there are certain questions you can ask and experiences that a person may have that can give a little insight to this.

They need to have solid computer skills — this is critical and non-negotiable

They need to be a great communicator. Clear, concise and to the point.
Things that also go a long way are:
Are they involved in the industry?

Are they involved in charities?
When you are adding a member to your team:
What are the "must haves"?

What skills do you look for?

What experience is important to you?
I look forward to hearing your thoughts.