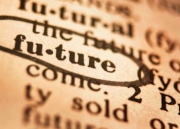 As I prepare for a presentation at the ACNielsen Center, I have given a tremendous amount of thought to the future of this great industry. When I think about the research industry and the changes that I think are going to happen, I give some thought to what people I truly believe we need to hire to support future client demands.
I BELIEVE WE NEED TO HIRE SMART, INQUISITIVE, MATH-ORIENTED, SOCIALLY NETWORKED, DATABASE PROFICIENT PEOPLE WITH A SOLID UNDERSTANDING OF MARKETING MOVING FORWARD!
Ok I said it!
Yes it is a mouthful!
Do you agree with me?

What other skills do you think are needed moving forward?

Will your hiring process and job descriptions change over the next few years?
I look forward to your thoughts and comments on this very important discussion.