I must admit I have a great amount of respect for artists. One of the main reasons is I can't draw, really don't have a great eye to take pictures and frankly don't have a ton of artistic talent in my body. I got this email with a number of pictures that I thought I would share with you. They are all drawn on the sidewalk and with CHALK! One of the keys is this artist, Edgar Mueller, is so talented that his pictures are in 3D!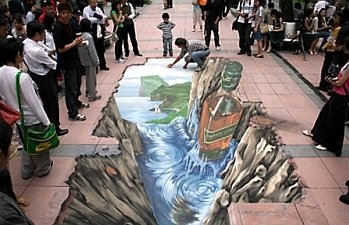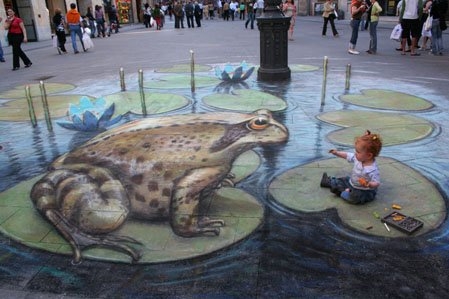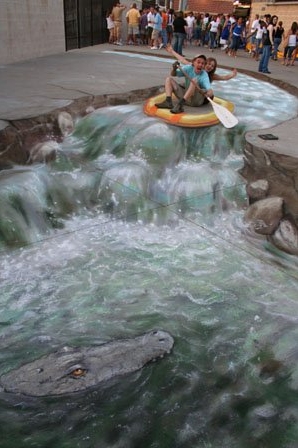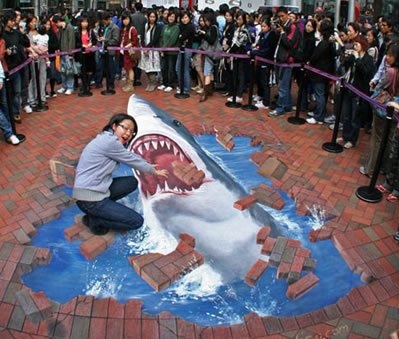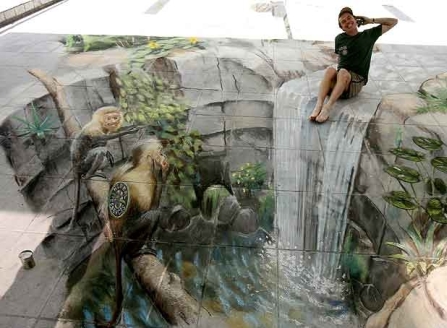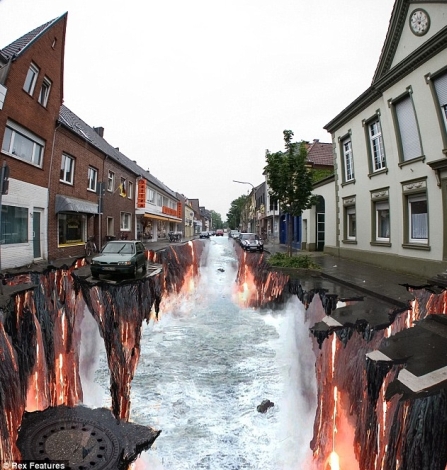 All of these pictures are amazing but my favorite two are the shark (Jaws) coming out of the bricks and the flooded street. The attention to detail is amazing to me! They both look real and frankly I am a little scared of the shark one!
Which one is your favorite?

Where are some of your favorite places to see artists painting or creating?
I really look forward to reading your comments.