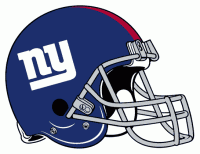 Finally I was right – I knew the NY Giants would lose to Green Bay. They have imploded and probably will be playing golf this time next week. I want to wish everyone a Happy New Year and hope everyone has enjoyed the holiday season so far. Thank you for participating in the Football Pool. When we started this we weren't sure how many people would participate but clearly with over 160 people playing week after week it turned out to be very successful and exceeded my expectations. THANK YOU!! Currently we have a 4 way tie for first place with 2 games to go. There have been many twists and turns during the football season and another one happened yesterday with the Philadelphia Eagles game being postponed until Tuesday Night. What that means is this week's winner will be known Wednesday morning and they will be included in the championship week.
Congratulations to Gwen who has two entries, Sarah Baird, Jacob Adler, Jennifer Acosta, Mike Perdue, Jessica Cons, Patricia Wakim, Amy Sawyer, Stacey Zontini, Susan Hayes, Meg, Marty, Ben, Amy Shields and Robert Harrell. All of you have won a week and have qualified for the Championship week.
Here are the rules for CHAMPIONSHIP week:
Only the weekly winners can win this week.

No one will be able to see any of the picks prior to Friday night at 5:00 pm CST.

You still make your picks the same way the only difference is they will be hidden for a few days.

I will send out reminders to ensure all of the winners get their picks in.

Since we only want one champion there will be 2 tie breakers:


The first one will be the total points of the Titans/Colts game.

If there is still a tie we will have another tiebreaker which will be the total points of the Chargers/Broncos game.


If there is still a tie after those 2 tie breakers, those people will be co-champions and each be awarded a $400 American Express gift certificate.
Whoever doesn't qualify for the championship can play along FOR FUN. Their scores won't count but they can see how they would have done against the weekly champions.
THIS WEEK THE DEADLINE FOR PICKS WILL BE FRIDAY AT 5:00PM CST!
REMINDER THIS IS FOR THE CHAMPIONSHIP AND THE ONLY PEOPLE WHO QUALIFY ARE THE WEEKLY WINNERS.
Here is a link to see the scoreboard.
Here is a link for you to do this week's picks.
REMEMBER TO GET YOUR PICKS IN AND THEY WILL NOT SHOW UP UNTIL FRIDAY NIGHT!
Good luck to all.
REMEMBER THE DEADLINE FOR THIS WEEK IS FRIDAY AT 5:00 CST!