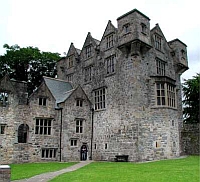 Good morning. I am sure at times we have all thought wow there is a big house I wonder who lives there! And who knows from time to time maybe we have all wondered what type of house and how big is it of our favorite movie stars or athletes.
This blog addresses that. Click on the quiz link below and what will happen is 8 homes will come up one at a time with 4 answers as to who lives there. After you answer the question a brief description and the owner will appear.
Good luck and have fun!