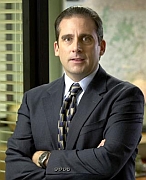 Most of us (including myself) report to someone. The question is how do you impress them? How do you get their attention? Clearly every boss is different. Every boss looks for different things and has different hot buttons. I thought it would be helpful and fun to build a list of ways to impress the boss – so here are a few that I thought I would share:
Make your words count! If you say you are going to do something do it! If you are going to deliver something do it! There is nothing worse than having your word mean nothing.

Be realistic! Not every account will grow next year! Not every new business development meeting is great! Not every interaction with your company is perfect! Be realistic of all of these things and more. This will help you build credibility with your boss and co-workers!

Be a team player! Be there for a colleague when they need help! Be there when they are working long hours or on a task that is boring or perhaps they are struggling with! Be there for them even when they DON'T or WON'T ask – this will go along way with a boss and building relationships!

Go beyond what your job really is! By going the extra mile it will give you a MUCH better chance of being noticed by your boss and will increase the chances of good things happening to you.
Ok your turn:
How do you impress your boss?

Since a lot of you are bosses how are you impressed?

What is the best thing you have ever done to impress your boss?
I look forward to hearing from you and reading your comments.