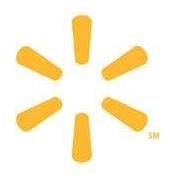 Over the past few years during conference presentations I have asked the question what company is the biggest in the world which a number of people aren't aware of and follow that up with how big is that company. The range of answers for that question is a lot, from $10 billion to $350 billion.
So here are the answers to those two questions:
Wal-Mart is the biggest company in the world with revenue of over 408 billion dollars. To put their size into perspective:
Americans spend $46,000,000 at Wal-Mart every hour of every day.

This works out to $27,273 profit every minute!

Wal-Mart will sell more from January 1 to St. Patrick's Day (March 17th) than Target sells all year.

Wal-Mart is bigger than Home Depot + Kroger + Target +Sears + Costco + K-Mart combined.

Wal-Mart employs 2.1 million people

Wal-Mart is the largest company in the history of the world and over 120 billion dollars bigger than the 2nd biggest company in the world Exxon Mobil

Wal-Mart now sells more food than any other store in the world.

90% of all Americans live within fifteen miles of a Wal-Mart.
For me I am amazed at the size of Wal-Mart! They have a need and desire to continue to grow by adding services and products.
Did you realize how big Wal-Mart was?

What numbers surprised you?

Is there anything they don't sell that you believe they should?

What services or products do you think they will add?
I look forward to reading your comments.