Lots of my contacts (and yours I am sure) have recently changed jobs. It seems like a day doesn't go by where I hear of someone else leaving there company for another or being in transition. I knew the number was huge until I got an email from LinkedIn I didn't know how many and how big an issue it really was.
Over 400 of my LinkedIn contacts (415 to be exact) started something new in 2010. To put that into perspective with over 1900 contacts that means 21% or 1 in 5 people I am connected too started something new! WOW – not sure there is a better time to be connected to people than now!
2010 was a year of change. 415 of your LinkedIn connections started something new. Here are a few of them: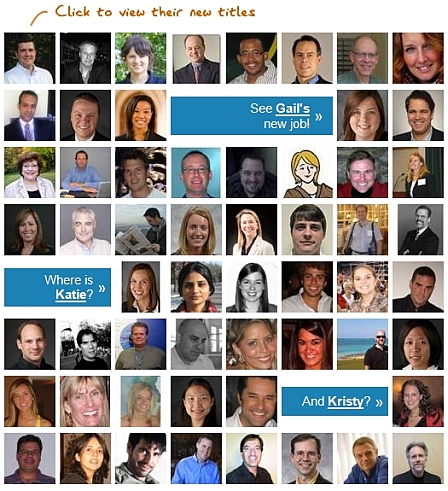 What is your secret to stay connected to people?

What social networking sites do you really find helpful?

Which ones do you try and stay away from?

I love LinkedIn but haven't gotten on the Plaxo bandwagon – should I?
I look forward to hearing from you