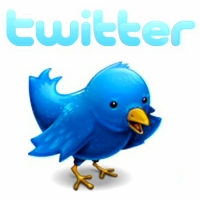 Yes this is a great country, yes we have freedom of speech and yes you can say whatever you want, whenever you want to whomever you want….. but aren't there consequences?
The world we live in now word travels fast. Sometimes tweets from Twitter are emotional and very pointed and certainly with the power of the web that message spreads like wildfire. Let me give you two quick examples of recent sports tweets:
Miami Heat star LeBron James tweeted a few weeks ago after Cleveland's 55-point loss to the Lakers, it read: "Crazy. Karma is a b—-.. Gets you every time. It's not good to wish bad on anybody. God sees everything!" Even though LeBron backtracked a little bit the tweet was directed at Dan Gilbert – owner of the Cleveland Cavaliers.
The second example is a tweet from Jacksonville Jaguars star running back Maurice Jones-Drew who was heavily criticized following the NFC Championship game for tweets regarding Bears QB Jay Cutler. Cutler left the game in the third quarter with a knee injury but was later seen standing comfortably on the sideline. Maurice Jones-Drew had this to say: All I'm saying is that he can finish the game on a hurt knee… I played the whole season on one…"
Is it a big leap to say that Jones is calling out Cutler? Saying he is soft? I think he is! Is it a big leap for a lawyer to say that may cause him damage? May cause Cutler to lose out on a future contract in the NFL? Will cost him future money and endorsements? Doesn't/couldn't that even lead to a defamation suit?
I for one say it will and VERY soon!
I am sure that LeBron and Maurice (who did try and retract some of his comments) regret what they said. They got caught up in the moment, took a shot at someone and unfortunately with the way that things spread now can't take it back!
So I ask you:
Are personal attacks through tweets going to lead to lawsuits?
I really look forward to your thoughts.