I am sure the title may have gotten you a little interested, perhaps a little curious of what I would like to share. Over the past few years river sample has become very important in the research industry. Well in my opinion that river sample will need to move over for a new ocean called FATWIN!
Yes you heard it heard first – FATWIN!
IN FACT HERE IS THE LOGO I CREATED!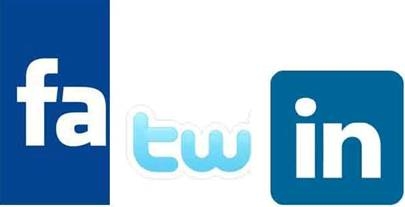 Ok so now I probably have your attention let's take a closer look at these three social networking giants!
FACEBOOK
Launched February 2004

More than 500 million active users

800 million in revenue in 2009 (haven't seen 2010 numbers)

Since January 2009 most used social network
TWITTER
Launched July 2006

190 million visitors monthly

4 million in revenue in 2009 (haven't seen 2010 numbers)

Since February 2009 third most used social network
LINKEDIN
Launched May 2003

60 million members

17 million in revenue for 2008 (last number I could locate)

Adds 1 million members every 12 days
In addition check out this activity level at a random amount of time!
Shared links: 1,000,000

Tagged photos: 1,323,000

Event invites sent out: 1,484,000

Wall posts: 1,587,000

Status updates: 1,851,000

Friend requests accepted: 1,972,000

Photos uploaded: 2,716,000

Comments: 10,208,000

Messages: 4,632,000

Likes: 7,657,000
ALL THIS HAPPENED OVER A 20 MINUTE PERIOD OF TIME ON FACEBOOK!
I truly believe these three social networking sites will be in the research world on the horizon. In some ways they will be a vendor and on a different day they will be a competitor.
Here are some things they have in common and I why I believe FATWIN is a reality!
Access to millions of people

They have an Opt in process

They are TRUSTED by almost everyone

Today/Tomorrow this will be the communication of choice

All of these social networking sites will be looking for revenue

They already took a swing at research and missed – rest assured they will again and BE successful!

They all have Apps which will be huge for our industry!
What do you think?
Am I crazy?

Isn't LINKEDIN perfect for business to business sample?

Is this an area that the research community has struggled with for years?

What can/will FACEBOOK/TWITTER/LINKEDIN do with respect with research?
I look forward to hearing from you and discussing this VERY important topic.