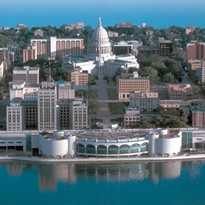 Based on a recent Men's health survey here are the best of the best and the worst cities for men in terms of health, fitness, and overall quality of life.
The Worst:
St. Louis, MO
Overall ranking: 100th
Health: 98th Life: 74th Fitness: 97th
Philadelphia, PA
Overall ranking: 99th
Health: 99th Life: 76th Fitness: 89th
Birmingham, AL
Overall ranking: 98th
Health: 96th Life: 82nd Fitness: 93rd
Detroit, MI
Overall ranking: 97th
Health: 95th Life: 99th Fitness: 70th
Memphis, TN
Overall ranking: 96th
Health: 90th Life: 87th Fitness: 92nd
St. Petersburg, FL
Overall ranking: 95th
Health: 84th Life: 95th Fitness: 91st
Baltimore, MD
Overall ranking: 94th
Health: 94th Life: 56th Fitness: 83rd
Charleston, WV
Overall ranking: 93rd
Health: 94th Life: 36th Fitness: 99th
New Orleans, LA
Overall ranking: 92nd
Health: 100th Life: 14th Fitness: 76th
Toledo, OH
Overall ranking: 91st
Health: 82nd Life: 86th Fitness: 77th
I was a little surprised with the worst cities for men in 2011. No I wasn't surprised that Detroit made the list – they appear to be on everyone's worst list for everything. Sad but true. Since I am not a huge fan of New Orleans personally I can see it on the list but would have thought it would have rated higher in fitness. My biggest surprises on the list were St. Louis, MO as the 10th worst and frankly I am shocked that St. Petersburg made the list – they got a fitness score of 91 really? Not sure I agree or that makes sense. I must admit that I thought NY would make the list.
What do you think of the list?

Who are you surprised to see on the list

Who should have made the list?
The Best:
Seattle, WA
Overall ranking: 10th
Health: 5th Life: 54th Fitness: 22nd
Virginia Beach VA
Overall ranking: 9th
Health: 9th Life: 20th Fitness: 36th
Aurora CO
Overall ranking: 8th
Health: 12th Life: 45th Fitness: 2nd
Austin TX
Overall ranking: 7th
Health: 15th Life: 19th Fitness: 4th
Lincoln NE
Overall ranking: 6th
Health: 10th Life: 6th Fitness: 33rd
San Jose CA
Overall ranking: 5th
Health: 1st Life: 62nd Fitness: 7th
Burlington VT
Overall ranking: 4th
Health: 2nd Life: 7th Fitness: 43rd
Plano TX
Overall ranking: 3rd
Health: 4th Life: 23rd Fitness: 13th
Fargo ND
Overall ranking: 2nd
Health: 7th Life: 1st Fitness: 18th
And the winner is
Madison WI
Overall ranking: 1st
Health: 4th Life: 3rd Fitness: 16th
Yes I was more shocked at this list. Surprised that two cities in Texas made it but Phoenix, AZ didn't make the list. Also Madison WI was number one on the list? And in the top 16 of all three categories? It is freezing there and they got a ranking of 16 in fitness?
What do you think of the list?

Who are you surprised to see on the list

Who should have made the list?
I look forward to reading your thoughts.