Did you ever watch the old TV show Mission Impossible? Well I did and Field Agent reminds me of that. Raise your hand if you have ever heard of Field Agent? I would love to see if anyone has their hand up?
I presented Field Agent at a conference a few times in the past 3 months and the only person who ever heard of it was from Wal-Mart. Yes Wal-Mart the largest company in the world. This person not only had heard of Field Agent but used them and had a very successful experience with them.
Basically Field Agent is a system that connects people who need information with people who can provide it. It begins by a client requesting specific information on their website. Clients might need a simple price check, retail audit, in-store photo or maybe a new item analysis. In addition they can also do surveys. They broadcast the request to people in the field (currently they have 60,000), who they call Agents and give the Field Agents a certain amount of hours to complete the task and let them know how much they will be paid for to complete the task. The Agents use a mobile device to return the needed info, which they get paid for.
Their website says they are in all 50 states and have an average Response Time in Populated Area of 2 hours and a 98% project completion. Clearly those numbers are very impressive.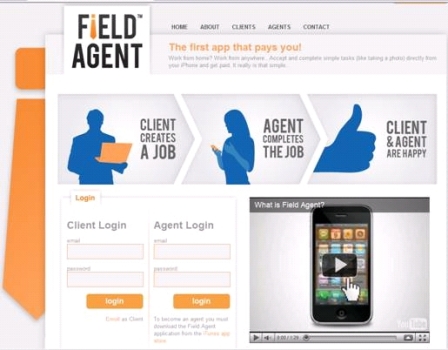 Have you heard or used of Field Agent?

What do you think of their offering?
I look forward to hearing your comments.