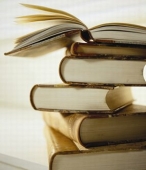 Yes I am looking for my next book to read and yes there is a way for you to help me! As most of you are aware I am very passionate about business, sports and the research industry. I enjoy reading books about those topics so that might give you a little idea of what I might enjoy. In a perfect world I would love the book to be less than 350 pages which makes it a little easier to carry around.
So here is what I am asking for …… a referral.
Post a book and the author and anything you want to tell me about the book and if I pick your book to read I will send you a $50 American Express gift card. I will only be picking one book which I will do on April 4. Feel free to list up to 5 books. If there is a duplicate choice then the first person who posted on the blog will be credited with that book.
So I ask you:
I look forward to reading your choices.