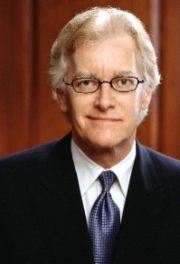 So, I had a recent client meeting with a few very senior level marketing directors. It is a CPG client. It is a client for whom we've done an Imagine Session that has resulted in business and a full AOR assignment. I clearly wish to keep this relationship fresh. I'll get back to "fresh".
Yes…I asked how we are doing and I got the answer I had hoped to get; all our agencies are doing fine. They are happy, will most likely reward our AOR agency more business, and that's a good thing.
Then came a message. Your agencies are really good, they seem to collaborate on certain levels, but "we can't help but think that greater collaboration like you showed in our Imagine Session would allow your people to bring us EVEN BIGGER IDEAS". They went on to say that they'd prefer paying more for the bigger idea than for the execution of the idea. Implementation is commoditized in their world, and why can't we consolidate our back end delivery so they are not paying for 5 creative directors, 5 digital leads, 5 of this and 5 of that. The answer is they are right! In a new world where simplification is king, where larger ideas based upon clear vision and insights into consumer wants and behaviors are stepping stones to differentiation, why can't we move toward doing this. Now, we need not go all the way to start, but back-of-office consolidation or just choosing which team will implement might go a long way to satisfying this client's – and others I'm certain – needs. After all, it is our client's needs that need to be recognized and addressed. So, I urge us all to look at this with great attention where we enjoy shared client responsibilities.
Now, back to "freshness". What do I mean?
You just need to look at client relationships like a marriage…if you don't keep them fresh, they'll end in separation! What are we doing to bring new, fresh ideas to our clients proactively? Before they ask and BEFORE they EXPECT them? If we're doing nothing, then there's another suitor who's just around the corner or uptown who will steal our client. We need to start thinking everyday in terms of our "Freshness Index". What new ideas are we offering today or this week that's relevant, new, breakthrough (as opposed to innovative which has now become a trite word just like integration), and unexpected. You know, like taking your spouse out to dinner just for the fun of it–not because it's an obligation.
Why is it that great new ideas come only at the pitch and then the re-pitch to keep the business? They should come routinely.
So I ask you:
How is your Freshness Index?

What are you doing to keep your client relationships fresh?

Have you given any training to your client facing teams regarding this subject?
I look forward to hearing your thoughts.
Tom Harrison, LH. D. is Chairman & CEO of Diversified Agency Services, an Omnicom Group company. He is the author of Instinct: Tapping Your Entrepreneurial DNA to Achieve Your Business Goals and his own blog entitled "Entrepreneurial Insight"