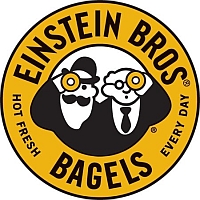 Yes just another beautiful sunny day in Dallas and one that included a morning trip to Einstein Bagels. Of course I got my usual a toasted sesame seed bagel with cream cheese and yes a 20 ounce Coke. As I took my first sip of soda I quickly noticed that it tasted off, ok bad, ok actually I hated it! I thought I had grabbed a diet soda by mistake but I didn't it was a regular Coke. As I looked at it a little closer the expiration date had expired three months earlier.
I decided to go back to the refrigerator and swap it out with a different one but unfortunately all the Coke had expired dates on them. I mentioned this to Shannon (the person who waited on me) and much to her surprise (she didn't know that soda has an expiration date on it) she apologized and offered to give me a fountain drink instead. Shannon was terrific, very customer friendly and then she did something great. She looked at all of the soda in the refrigerator and saw that all of it had expired and proceeded to take it out and NOT sell it.
I thought that was great. She wanted to make sure that no one else had a bad experience in her restaurant. Her decision made me feel great as a customer that she was more worried about the next customer experience and not short term revenue.
What do you think of what Shannon did?

Do you think she should have done something else?

Have you recently had a similar customer service experience?
I look forward to reading your comments.
PS – WAY TO GO SHANNON!!!!!